GENOVA 2021: A YEAR OF CHANGE FOR THE PORT AND THE CITY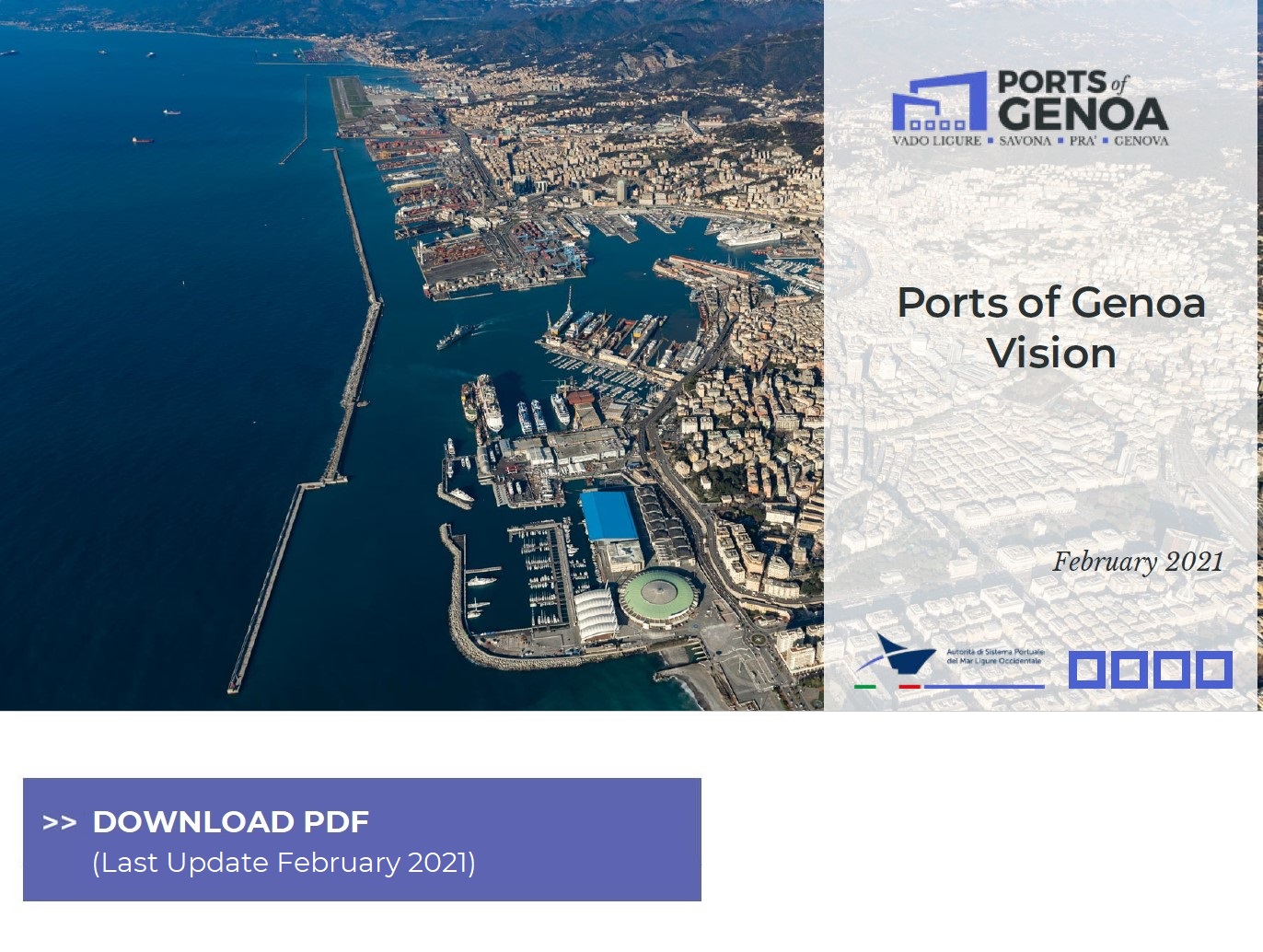 Eighteen months following the implementation of the "Genoa Decree" Law 130/2018, enacted in the aftermath of the tragic collapse of the Morandi Bridge in August 2018, all the provisions introduced have been carried out or are in progress, an exceptional Italian model for best practices in relation to the application of legislation in the effective support of the national economy.
At this juncture, upon the successful reconstruction and opening of the new Genova San Giorgio Bridge (3 August 2020), the Western Ligurian Sea Port Authority has decided to look back at the roadmap undertaken by the local port community in response to the repercussions which impacted severely upon Italy's premier port. Within this framework, it is essential to look at the results achieved across the implementation of Law 130, a set of highly complex legislative measures which provided for the rapid reconstruction of the Bridge, supported the segregated businesses and residents left homeless by the incident and guaranteed the recovery of the port and logistic hub, strategic to the local and national economy.
In August 2020, the Port Authority published the document "The Recovery of the Port of Genoa: 2 years after the collapse of the bridge" to outline the wide-ranging measures introduced and enacted by the "Genoa Decree" and which become the driving force behind the organisation of a media event, grouping together all those who worked tirelessly to implement the Recovery Action Plan.
"Two years following the collapse of the Morandi Bridge, the Port Authority has published a guide to all the activities which have been carried out to implement the measures outlined in Law 130. The opening of the new Genova San Giorgio Bridge testifies to a city endowed with a great resilience in the aftermath of the tragic incident in 2018. As can be seen in this publication, Genoa is undergoing an extensive far-reaching restructuring programme in terms of its overall accessibility by sea, air, rail and road, in addition to the redevelopment of industrial areas and the waterfront. Law 130/2018 is an important piece of legislation for the future of the port, instrumental in establishing the Ports of Genoa as a more accessible, sustainable, intermodal and digital hub." – President Paolo Emilio Signorini.
Within this framework, in December 2020, a follow-up media event was scheduled with the prime objective of bringing together the maritime cluster with city residents to discuss the progress of the infrastructure works and the wide range of measures underway which, thanks to the support of the provisions enacted by Law 130/2018, represent a moment of rebirth for both the Port and the City: Event Genova 2021 was broadcast live on television and in steaming on 30 December 2020.