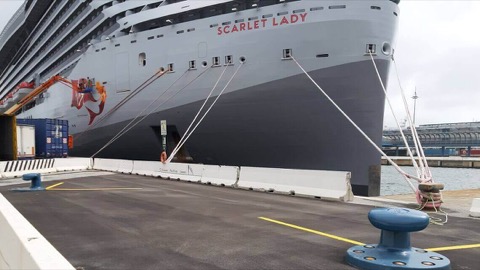 Ponte Doria quay infrastructure upgrades have been completed.
The installation of the three new bollards, each offering a mooring line capacity of up to 300 tons, provides safe and secure mooring operations for all classes of vessels, including the latest "World Class" generation of MSC cruise ships due to be delivered in 2022.
The works, which have just been completed, form part of the project dedicated to the "Retrofit and Upgrading of Quay Infrastructure in the Historic Port and Passenger Terminal", funded within the Emergency Investment Programme of the Port of Genoa, which is on track to proceed with the retrofit of the Ponte Eritrea, Ponte San Giorgio and Ponte dei Mille quaywalls, and related dredging works.
Tag: