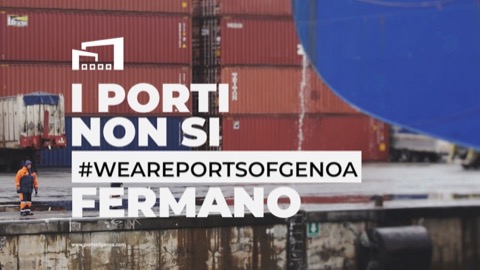 On the 1st of May 2020, the Port Authority launched a marketing campaign on social media network #WeArePortsofGenoa short clips of the dedicated members of the Western Ligurian Sea's vibrant shipping community, who have worked tirelessly throughout the Covid-19 public health emergency to ensure that the Ports of Genoa, Prà, Savona and Vado Ligure remained open and fully operational, guaranteeing the smooth movement of essential goods across the country, without disruptions to the supply chain and in full compliance of safety regulations
Today the campaign, which grouped together videos from many of the leading players of the extensive port community, comes to an end, with the simple, but effective overall message, that, united together, we can overcome this unprecedented global crisis.
The video clips can be viewed on: video #WeArePortsofGenoa.
All the videos have also been posted on the following social media channels (Facebook; LinkedIn; YouTube; Instagram e Twitter) of the Western Ligurian Sea Port Authority.