The hull of Seabourn's second purpose-built expedition cruise ship is moved to Genoa's Mariotti Shipyard for refit.
The ultra-luxury cruise vessel, under construction at the CIMAR Shipyard operated by T. Mariotti and Cimolai in San Giorgio di Nogare, was loaded out on 22 April and transported by barge from the Port of Trieste to Genoa where outfitting will begin.
The ship is scheduled for delivery in 2023, with sister ship Seabourn Venture slated for delivery in 2022 and, designed to Polar Class 6 standards for Antarctic cruises, will be equipped to offer the full range of high-tech expedition activities, whilst maintaining the highest level of comfort for its passengers.
T. Mariotti, which operates a 36,000-sqm shipyard with 5 drydocks in Genoa, is part of the holding company Genova Industrie Navali (GIN) founded in 2008 with San Giorgio del Porto.
GALLERY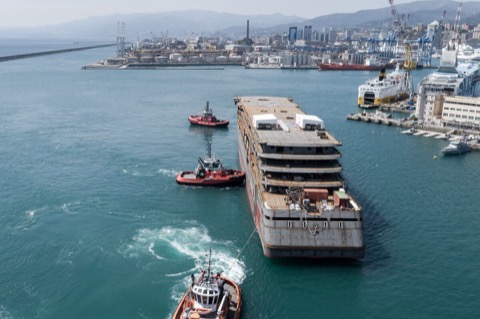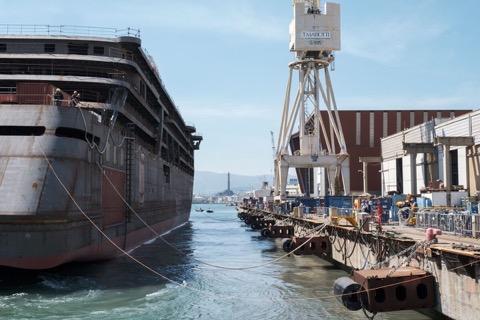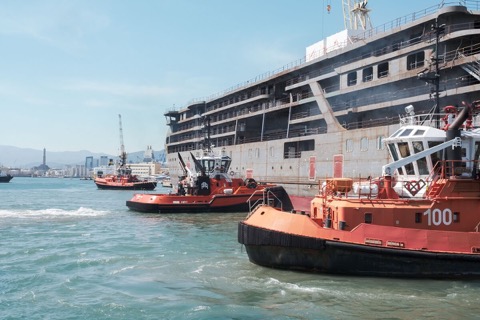 Tag: