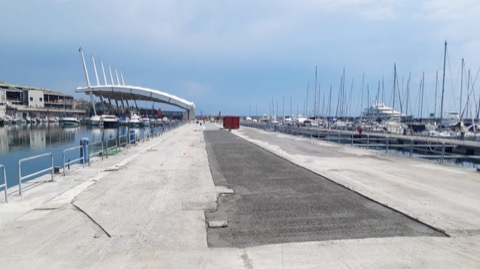 The demolition of the quay wall along Quay E of the Marina in the International Exhibition Area, eastwards to the port, has been completed and the new underground utility network and paving installation is now underway.
Planned completion of the first phase, prior to the start of construction works of the new Control Tower designed by Renzo Piano, is set for the end of July 2021, ahead of schedule.
The demolition works have freed up a new area which will provide further space, including use of the entire quay, for major exhibitions, specifically the 61st edition of Italy's premier Boat Show, scheduled to take place from 16 to 21 September 2021.
The next phases of the new Control Tower construction site will kick off in October 2021, following the dismantling of the Boat Show and upon joint approval of the project on the part of the local public authorities.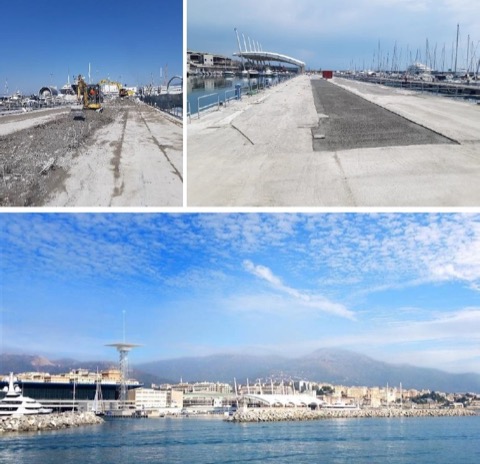 Tag: