Efficient railway services are a key driver in sustainable port development. The railway lines which today connect Genoa and Savona-Vado to the European network are currently being upgraded and retrofitted with new technology to comply with recent infrastructure developments to the network.
Works are in progress to equip the Ports of Genoa cargo facilities with the capability to handle in full safety EU standardised freight trains (750 metres in length, P/C 80 gauge, 12.5% max. gradient), and by 2024 the ports are on track to be completely integrated in the TEN-T Rhine Alpine rail corridor.
The planned New Third Railway Line across the Apennines and the Genoa last mile rail connections are central to the range of major infrastructure works underway.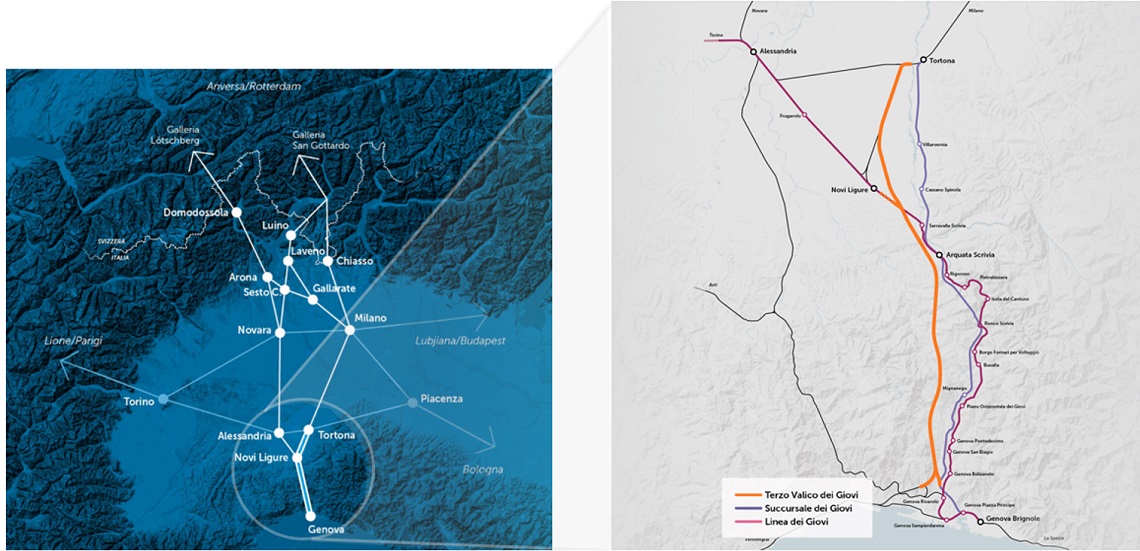 (fonte: https://terzovalico.mit.gov.it/il-terzo-valico/linea-del-terzo-valico/)
Rail Services
Today the Ports of Genoa and Savona-Vado offer approximately 100 weekly direct rail services (on average by 500 m/1000 t. trains) to the Northern Italian industrial and consumer heartland across a network of inland terminals.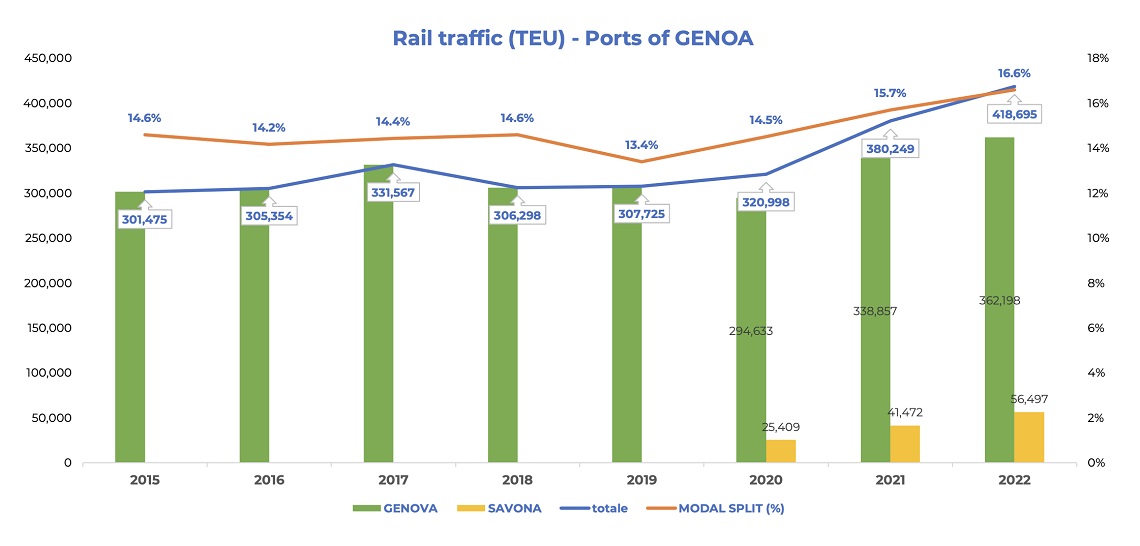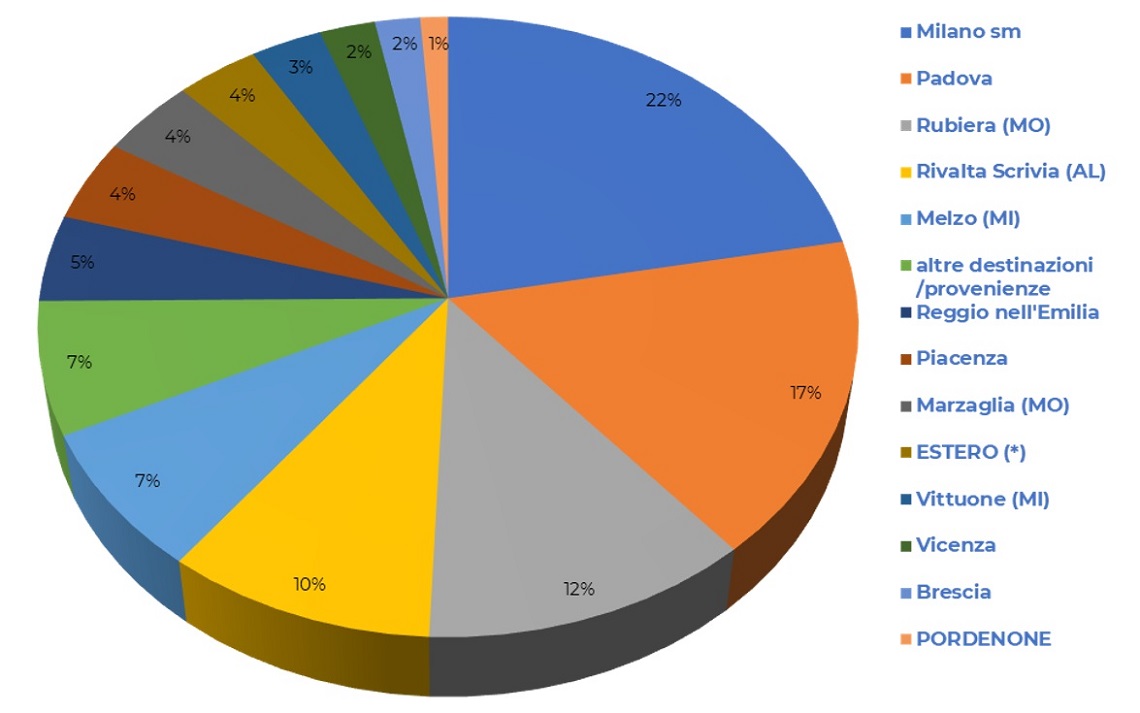 (*) via Domodossola, Tarvisio, Villa Opicina
From 2024, upon completion of the final leg of the upgrade works, the Ports of the Western Ligurian Sea will be fully equipped to operate 740 m and 2000 t. capacity freight trains from Genoa and Savona-Vado to all major European destinations.
Last Mile
Last mile operations are instrumental in achieving efficiency and boosting the competitive edge of rail services. The Port Authority, in collaboration with RFI, is implementing a sizable investment programme to upgrade the on-terminal rail connections and the national rail network. Shunting services in the Ports of Genoa and Pra' are provided by Fuorimuro Servizi di Manovra s.r.l., and in the Ports of Savona and Vado by Mercitalia Shunting & Terminal s.r.l..