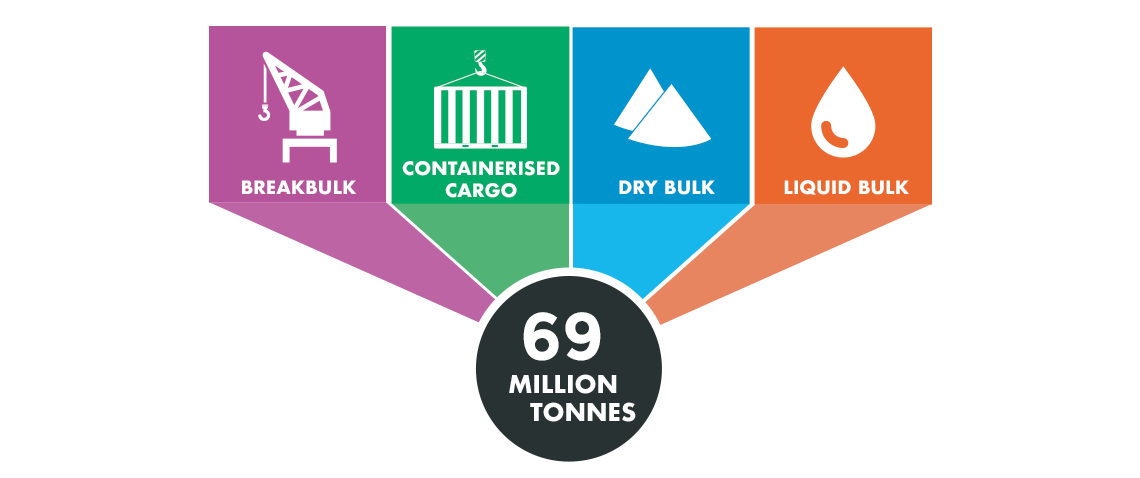 Genoa, Savona and Vado rank as the premier Italian gateway port: a key link in the Northern Italian industrial heartland's supply chain, and the natural tributary for the Made in Italy exports generated in this area and for traffic deriving from trade between Southern Europe and the rest of the world. The leading manufacturing and consumer centres of Europe sit within a 600-km range of the port, for instance, Switzerland, Bavaria, Baden-Württemberg and Austria.
Over 30 specialised terminals handle annually over 69 million tonnes of all types of cargo and are equipped to accommodate the latest generation of mega ships due to the natural deepwater.
In addition, Genoa and Savona have developed into leading passenger ports: homeports to the major cruise lines and ports of call for visits to the historic and charming cities of Genoa and Savona or for excursions to the spectacular Ligurian Riviera, and as embarkation points for ferry services to the islands of Corsica, Sardinia and Sicily, and to Spain and North Africa. Every year over 4 million passengers choose the Ports of Genoa, Savona and Vado as the departure points for their journeys.
Furthermore, the shipyards, equipped to offer high quality services to all classes of ships, from luxury yachts to large passenger vessels, continue to thrive as one of the leading facilities in the Mediterranean. The port sector ranks as one of the Liguria Region's primary industries, in terms of value-added contribution and employment (over 36,000 people), with a direct economic-social impact across Italy.